Additional modules for your Warehouse Management System
With Apport Warehouse Management System, you can access a wide range of specialised features with Apport's additional modules.
As a production company, you may need more internal control of product flows, where Apport MES is the perfect tool. Are you working with data, e.g., to measure efficiency Apport Data Analyzer might be the best option for you.
If you are considering automation, it is worth mentioning our strong and vast experience with e.g. Autostore as well as the standardized framework used for integration.
Regardless of your specific needs, the Apport Warehouse Management System and its flexible composition with the add-on modules will ensure maximum benefits for you and your company. Explore your options below and find all the details.
Because you want to optimise, you want a competitive advantage and you want to be better.
If you are a manufacturing company, Apport MES sounds like angelic song. With the add-on module, the production is integrated into the warehouse and the paperwork is removed. Apport MES digitizes production and automates the communication between the warehouse and the production. Find out more by clicking on Apport MES above.
The Apport Autostore-Framework add-on module makes sense for you if you want to improve your skills and your Autostore. Create coherence, increase flexibility, avoid bottleneck effects during peak loads, and get the most out of your Autostore solution, even if you have picks inside and outside Autostore. Click on Autostore above and learn more.
Apport Data Analyzer gives you in-depth insight into inventory activities. For example, you can see what it costs you to run the warehouse logistics, your work performance and get a cost overview. Our archiving add-on module also allows you to store your data for a longer period of time for e.g. BI use. Learn more about the two add-on modules above.
easily with other systems
With the Apport WCS add-on module, you can easily integrate to the other systems you use.
And with info screens, e.g. in the warehouse, which provide a momentary snapshot of the warehouse and selected KPIs, you can include and motivate your employees. Read more about Apport WCS and info screens above.

Many companies have realized that data can optimize the business and open up new and unprecedented opportunities.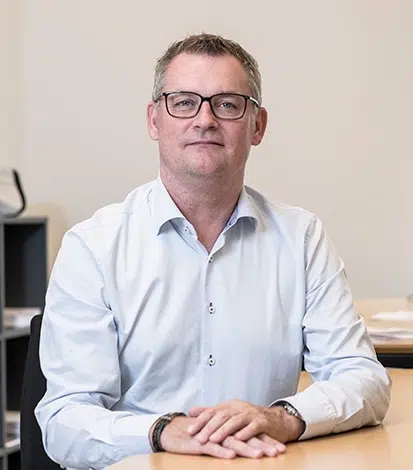 Save time, money, and energy. Get an hour of free advice with Christian.