Apport & Honeywell Voice
Honeywell Voice is proven to deliver the following transformative benefits to your warehouse operations: Increase productivity by more than 30%; Achieve 99.99% picking accuracy rates; Improve worker safety by up to 20%; Reduce attrition rates by 30%; Reduce worker training time by up to 85%.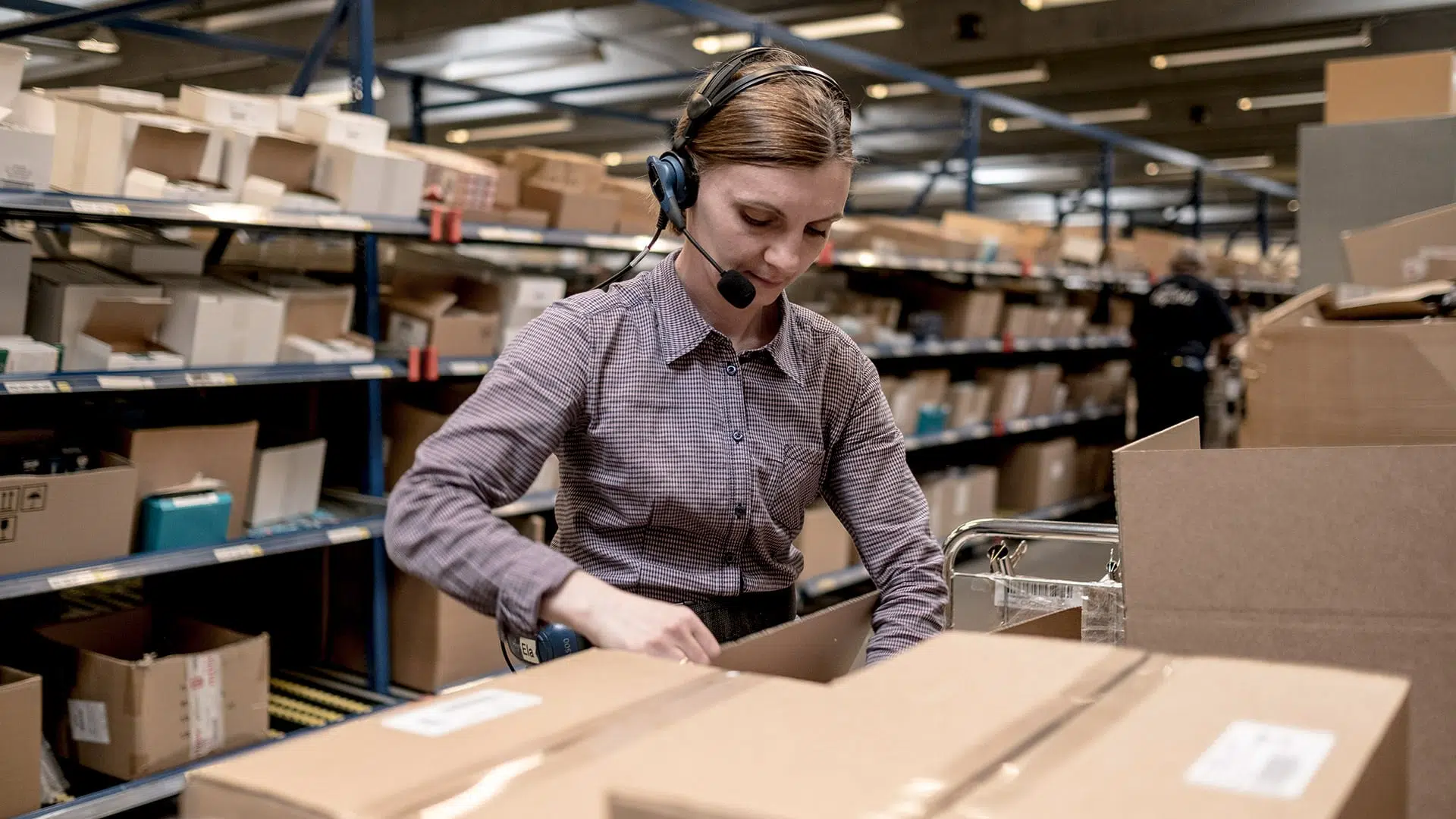 Move your people to where you need them most: Honeywell Voice automatically directs associates to their next task or location, prompting them with verbal instructions, regardless of the warehouse workflow. As they complete tasks, data is communicated back to the host system to provide a real-time view of progress.
Operational analytics: Honeywell Voice provides advanced data collection, automated documentation and analytics capabilities that allow you to optimize your mobile workforce's productivity while ensuring process compliance. DC managers can use this data to make informed decisions and meet anticipated demands.
Seamless System Integration: Flexible for operations large and small, Honeywell Voice software integrates with most host systems. It is also designed to work with both Honeywell A700x and other mobile devices, including those that run on the Android platform.
Honeywell Voice is designed to free mobile workers' hands and eyes in order to maximize productivity and achieve higher accuracy rates. Our robust solution is comprised of:
Rugged, noise-canceling headsets with SoundSense™ technology
Directional microphones that deliver clear, crisp audio from your workers into the system
Optional headset configurations, which enable use with a regular headband, a cupped headband or a hard hat 
A wearable mobile device to interface with the Honeywell Voice system• Advanced software to integrate with your preferred host system
Using advanced "text-to-speech" and "speech-to-text" technologies (currently available in more than 40 languages), the system converts warehouse management system information to direct warehouse operators to their next location and through the required tasks or steps to complete a process. As a worker completes each step, they speak a verbal confirmation into the headset. Spoken information is converted into data by Honeywell Voice software, then communicated back to your host system to provide real-time productivity and inventory updates.