Apport WMS supports your products' journey
By optimizing all the processes in your warehouse, Apport WMS creates efficiency and overview. The system is configured to fit your company's needs, so your warehouse supports the overall strategy.
From the moment, the item arrives, till it leaves the warehouse again. And everything in between. Apport WMS supports all the journey's steps, creating an efficient warehouse management.
Apport WMS solution
The product's journey
When the product arrives at the warehouse, warehouse employees usually receives the product by using handheld terminals. Apport WMS is designed to make this process as simple as possible.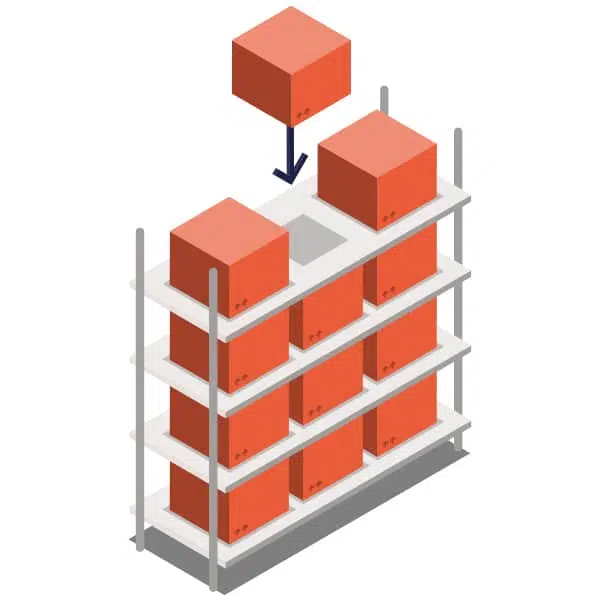 Apport WMS (Warehouse Management System) always finds the optimal location for a given item from the rules you have set up.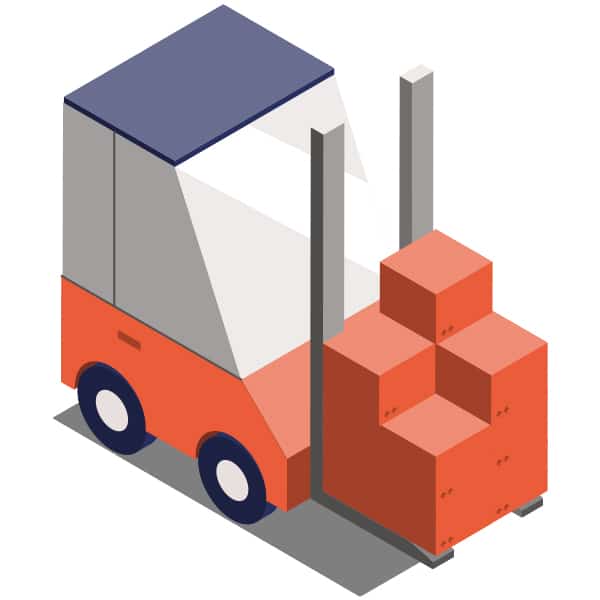 Apport's unique WMS – warehouse management system helps optimize refills and relocations to meet the company's wishes and support the business needs at all times.
The possibilities for order picking are many and are always based on the needs of the business. Counts, among other things: Picking single orders and Batch picking orders that require a post processing.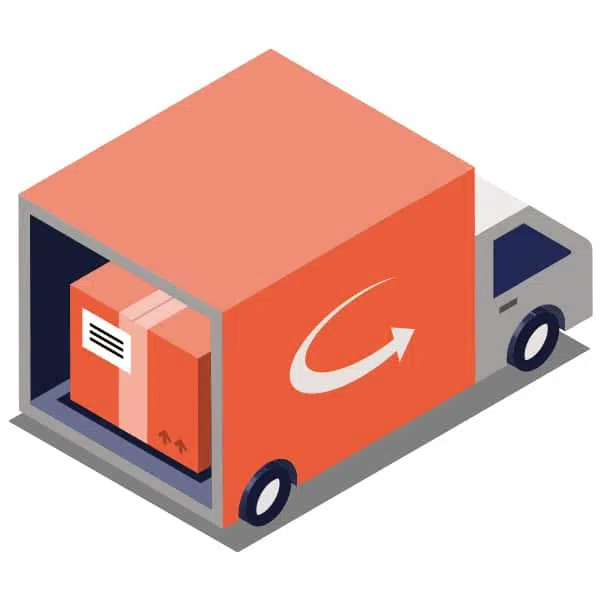 After completion of picking, orders may need to be invented and consolidated before shipment, and packing and freight documents must be printed and the orders read.
Apport WMS
Other functions

Stocktaking
Apport WMS supports both manual, peridocic and continual stockttaking, and generally all countings can be done, while the warehouse is in full function. In doing so, you avoid the resource demanding, yearly stocktaking. Ongoing stocktaking can be configured as such:
0-point-counts.
Counts that get activated as a result of a certain amount in a location
Counts that follow a predetermined cycle, depending on how often you want the item counted. The stocktakings can be varied in accordance to A-, B- and C-items, and also offer the possibility to do manual or periodic stocktakings, where select parts of the warehouse are accounted for. 
Manual countings can be done either as traditional "item on location"-counts or location counts.
Business Intelligence, surveillance and reporting
Apport WMS makes it possible to collect data and use these data to improve and make your decision making more proactive.
Apport WMS gives you both the ability to have an advanced Business Intelligence solution – showing you data in real-time and an overview of relevant KPIs – and a more traditional reporting.
Have you read our e-book on how to get modern business intelligence in your warehouse?
Integration for ERP systems
Apport WMS can integrate with almost any ERP system on the market. We have our basis in a standard integration, but this can be adapted and adjusted for the customers and ERP suppliers wishes.

Automation solutions
The WMS solution involves a wide range of possibilities for integration with external automation units. This includes both simple warehouse machines, lane control, robotic control and complex solutions with the control of miniload cranes, goods-to-man stations, etc.
Pick by voice or wireless hand terminals
Apport WMS cooperates with the best hardware suppliers of the market. Apport WMS supports voice-control (Apport Voice), which makes it possible for the warehouse employee both to receive orders and give back messages to the system using a headset. The voice recognition software is supplied by the American firm, Honeywell.
The system can also be serviced using wireless hand terminals from, for instance Honeywell, that are easy to se and comfortable to work with.